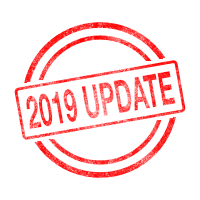 The photo booth is new for 2019.
Given that iPhones can now take "live photos," and those remind me very much of photographs in the Harry Potter world, I thought it would be fun to put together a photo booth that people can use to take photos and video.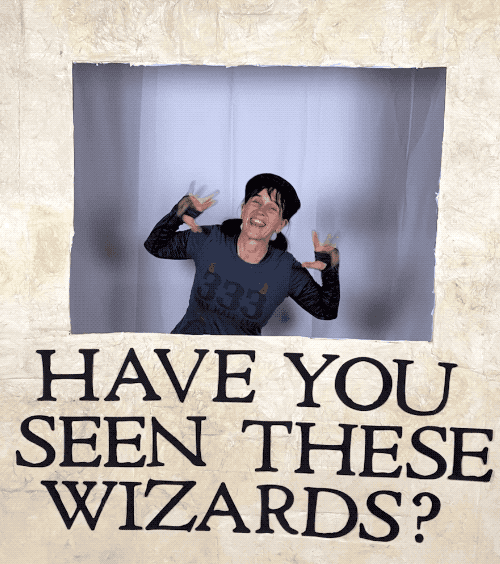 I took some measurements of the garage and estimated a good window to accommodate a group of several people. While I really wanted to make the design much more like the posters seen in the movie, the window meant I had to shove all the text to the bottom. I also dropped some of the more fiddly graphic design elements for the sake of simplicity and having enough matte to zoom and crop out the rest of the garage from the photo.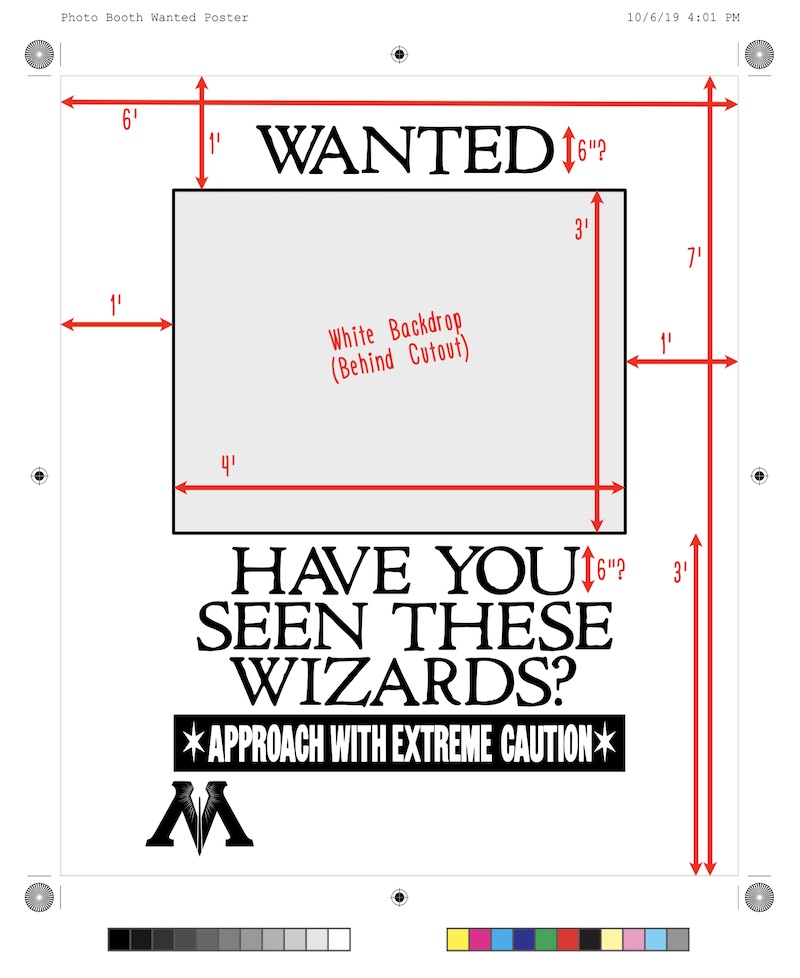 Christine started by piecing together the frame out of old shipping boxes. She then added several layers of decoupaging. First was newspaper to smooth out the seams between cardboard pieces. She then used gesso combined with crumpled tissue paper to add parchment-like texture to the frame. Finally, she added a layer of color. (If you look closely, you can also see the updated Hogwarts silhouette, ready to be painted.)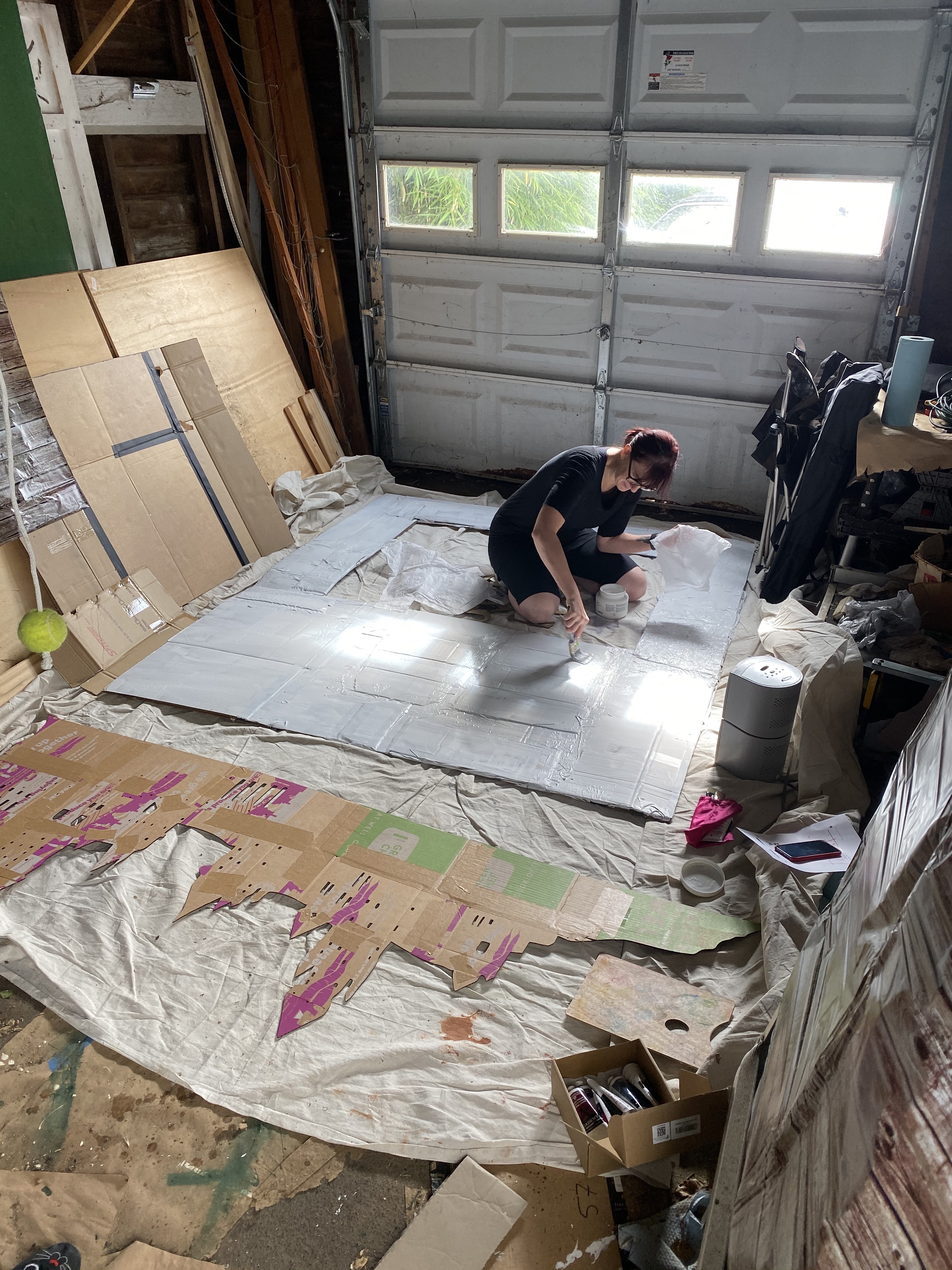 Meanwhile, I laser-cut letters to form the text, so we could get a good consistent typeface (versus hand-lettering).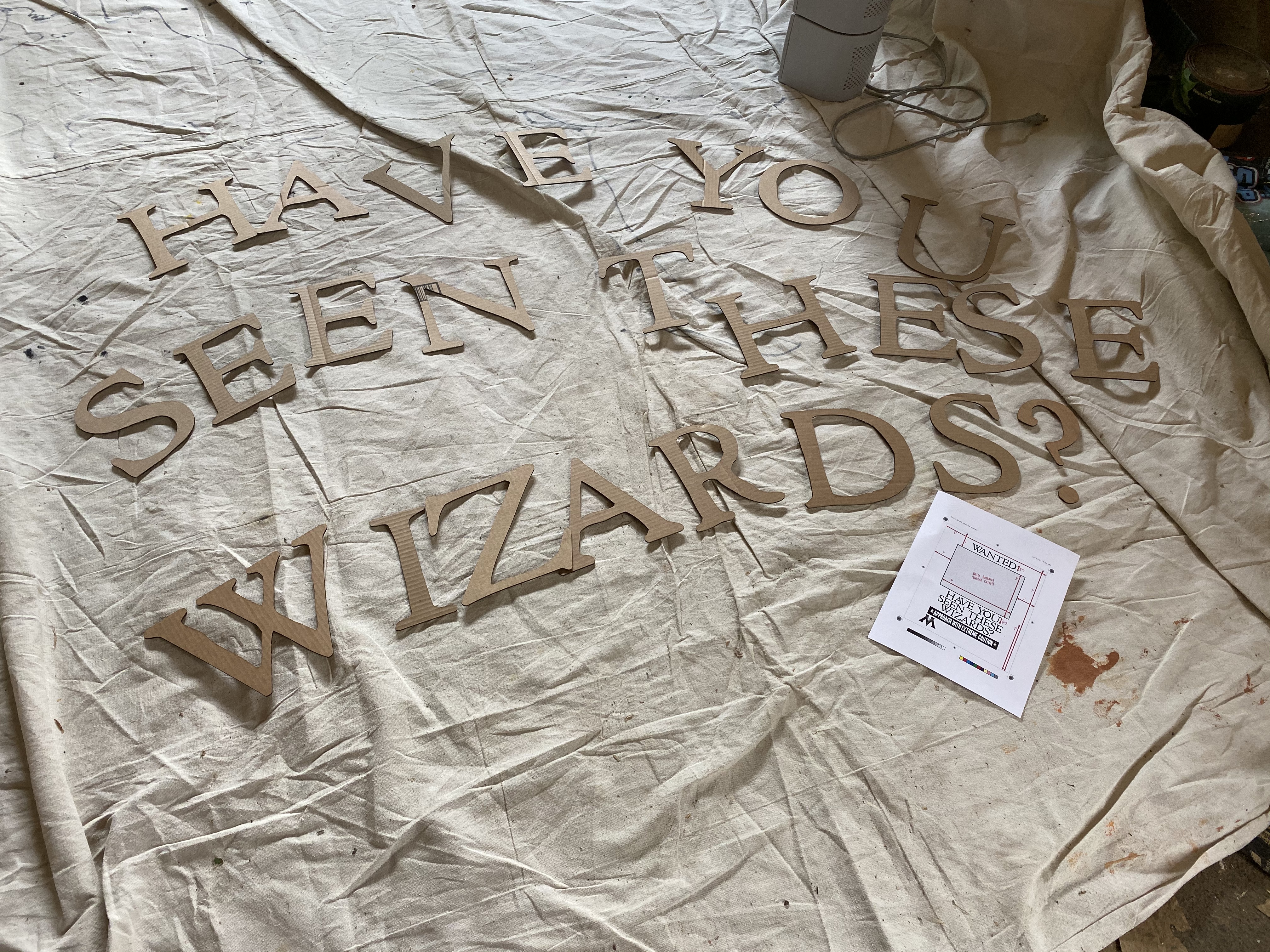 We painted those black and affixed them to the poster frame.