Christine set up a large Hogwarts silhouette display in the front window. Underneath, it was a bunch of Amazon and Blue Apron boxes, with a layer of black tissue paper decoupaged to the surface.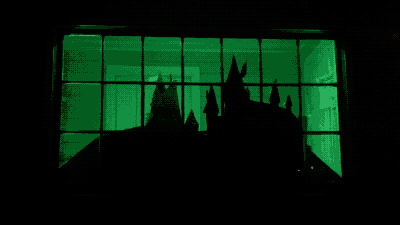 I also took the opportunity to reprogram my porch lights to randomly shift between the four house colors.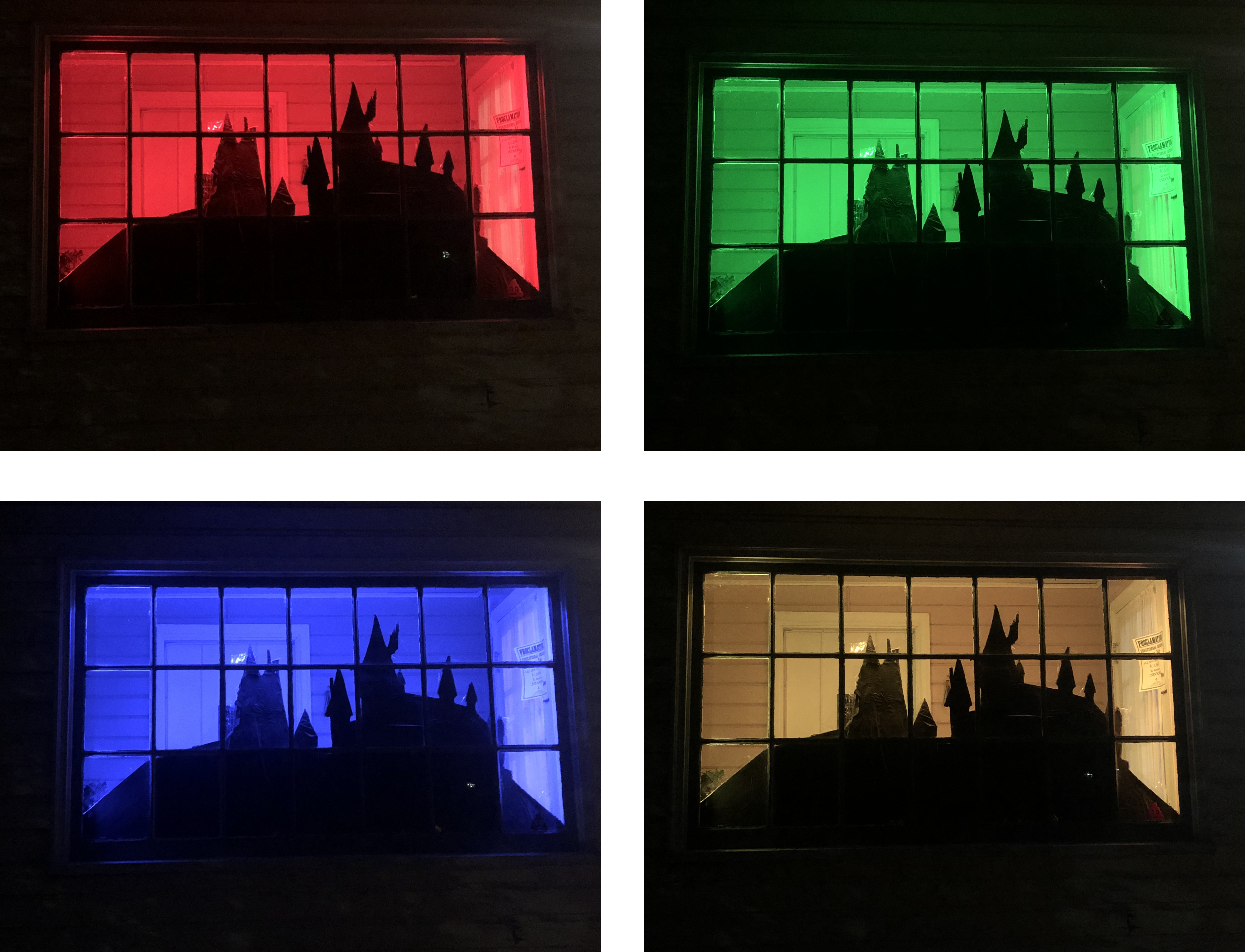 While a little bland in the daylight, it really pops after dark!