In place of the usual candlesticks floating in the great hall, we went with the Halloween-mode jack-o-lanterns seen in a few movie scenes.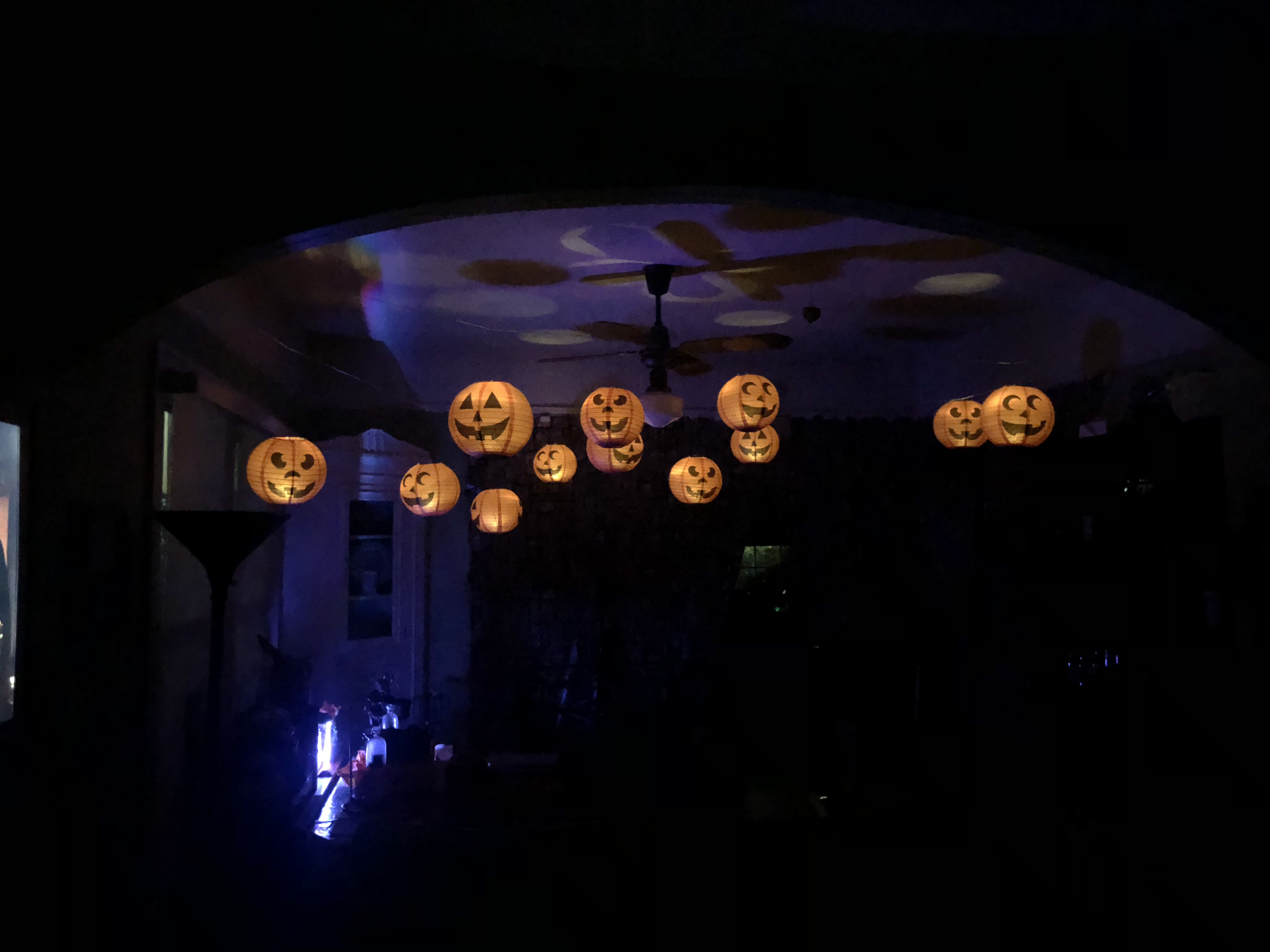 The design was simple. We ordered some jack-o-lantern paper lanterns from Oriental Trading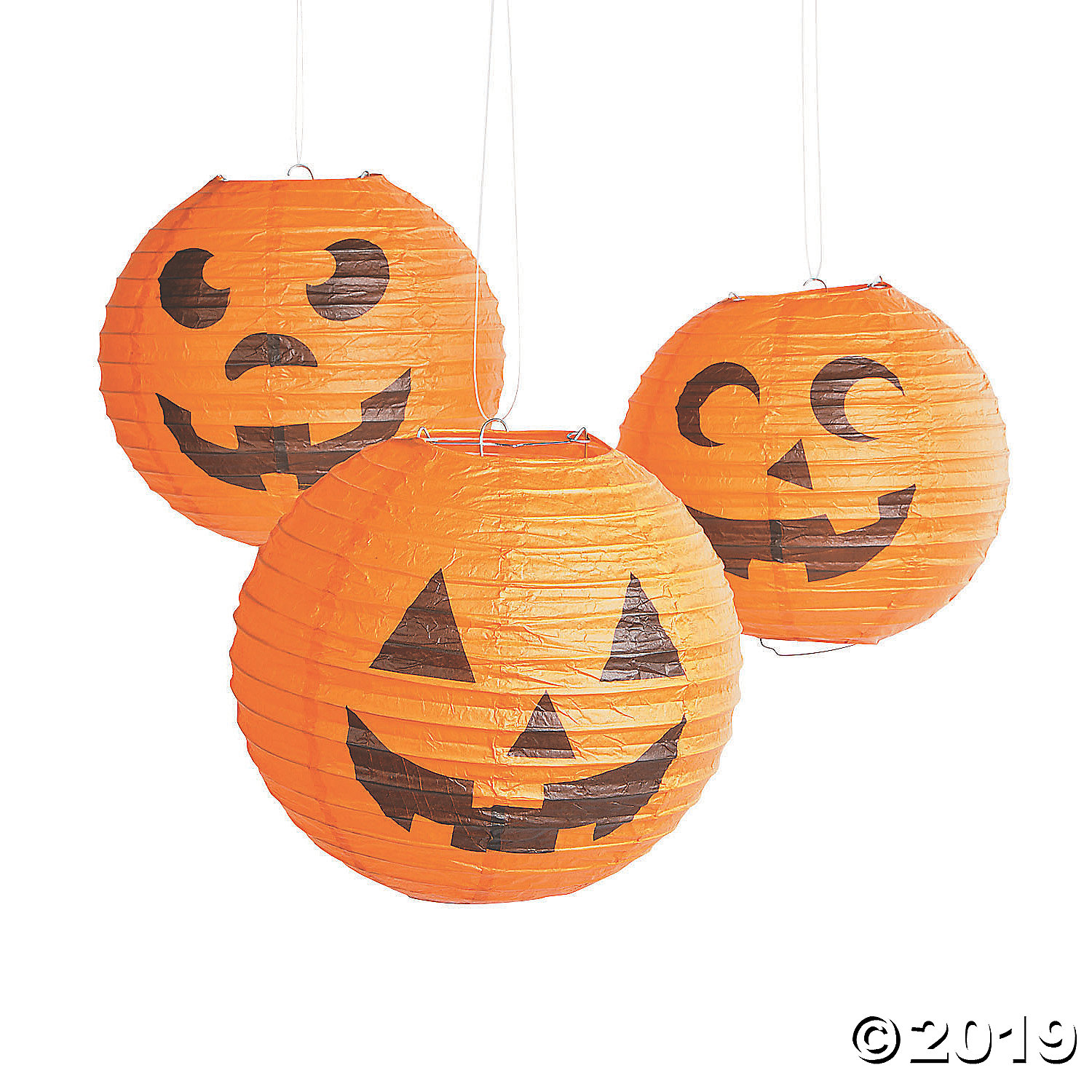 The design problem to overcome is that these landers weren't really designed for the electric tealight candles we had on hand. I ended up drafting a quick holder from scrap cardboard to clip into the metal brackets and hold the candles.