The wand racks held the (secretly-magnetic) wands by the entryway for guests to pick up as the arrived at the party. They're a quick design I put together in Affinity Designer that uses a set of three captive-nut mortise and tenon joints.
The very first draft was made of scrap cardboard, to get a feel for the general size and shape.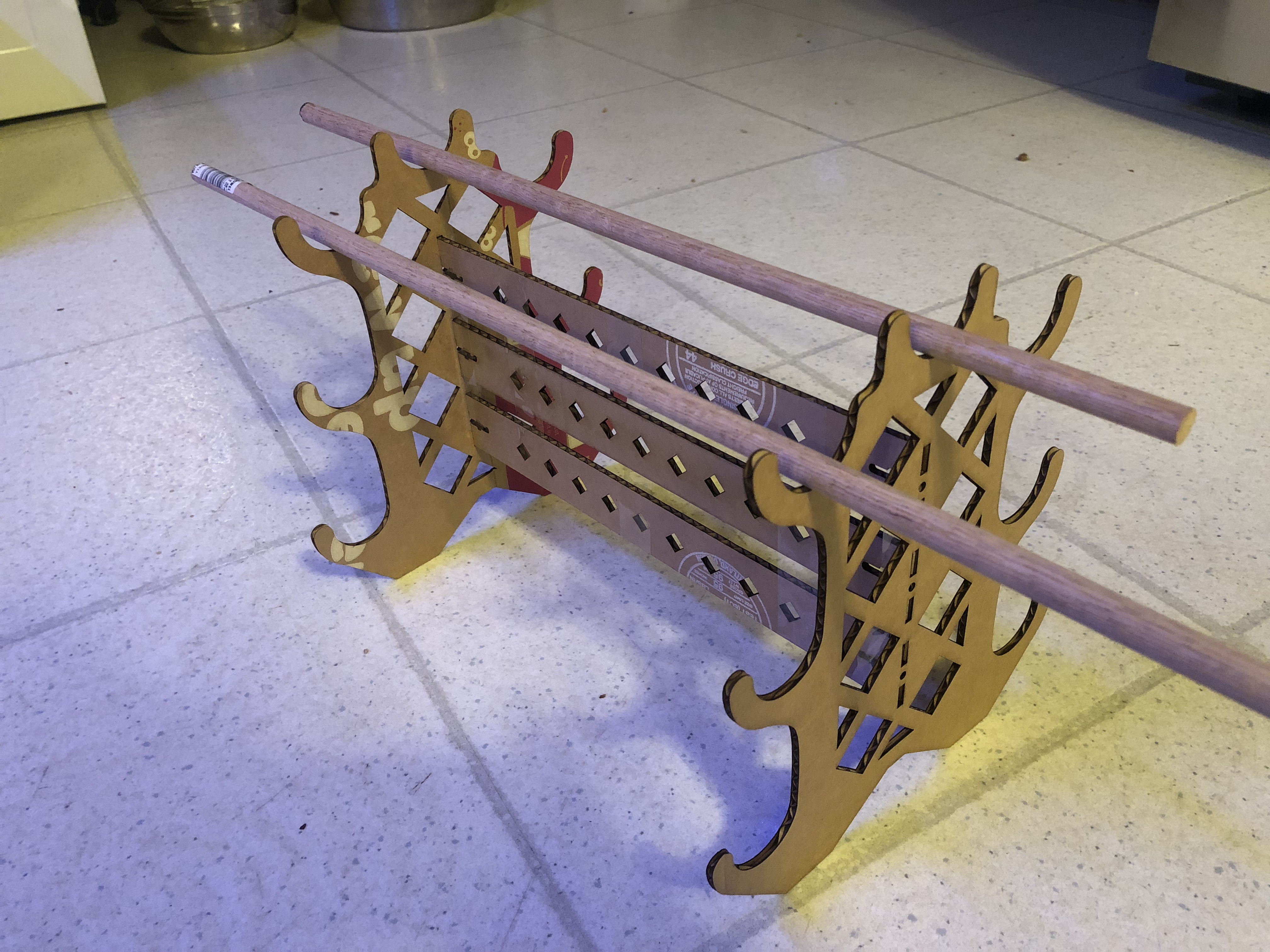 After getting the first batch of wands from our very fine wandmaker, Micha, I had to shrink the length of the crossbraces by a few millimeters to accomodate some of the shorter wands, but overall did not need to make any more revisions.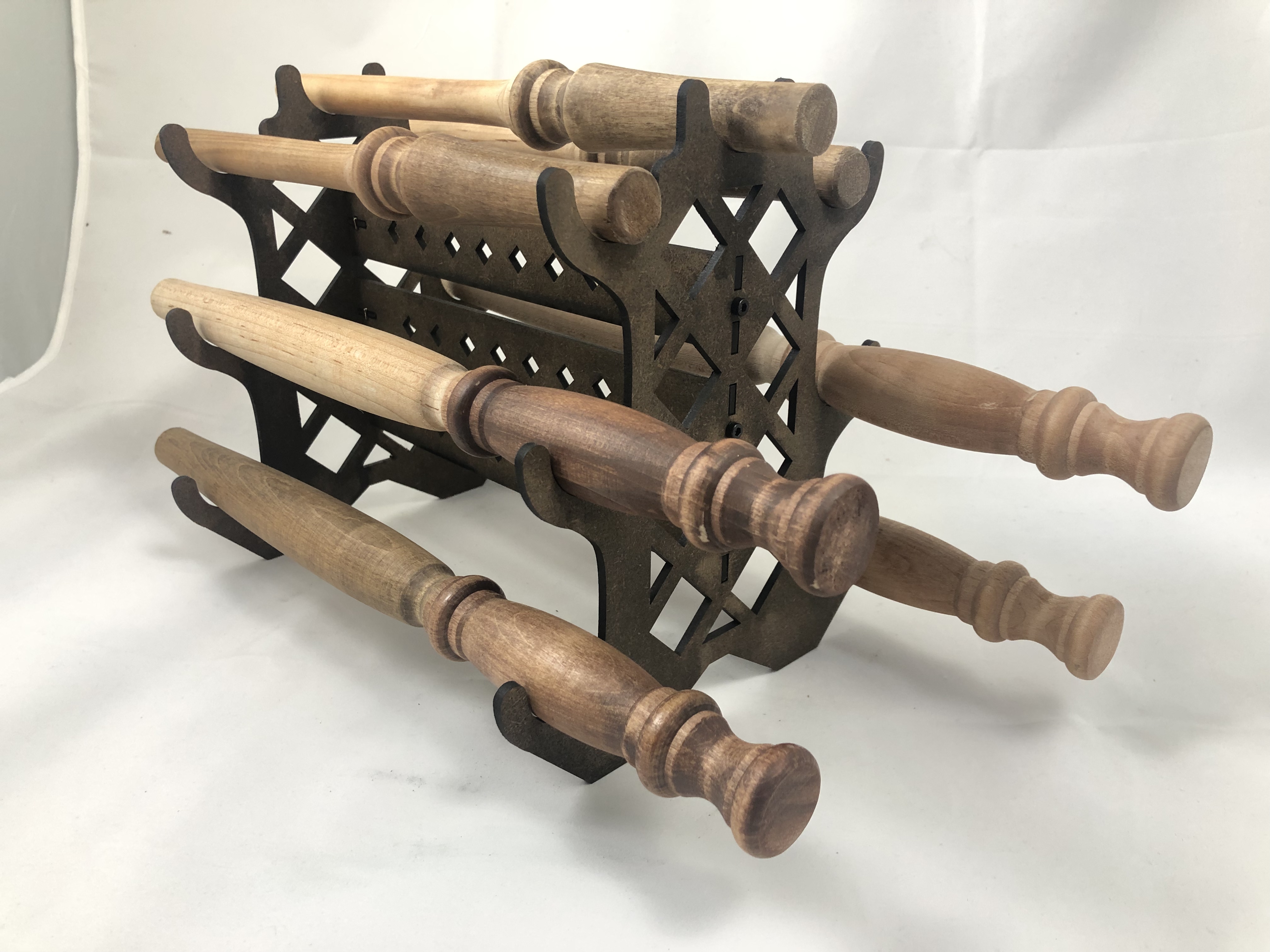 The design files are available on GitHub. They require 16mm M3 bolts and matching square nuts. I cut them on the Glowforge using the cheapest 1/8" draftboard material, stained with a dark walnut color.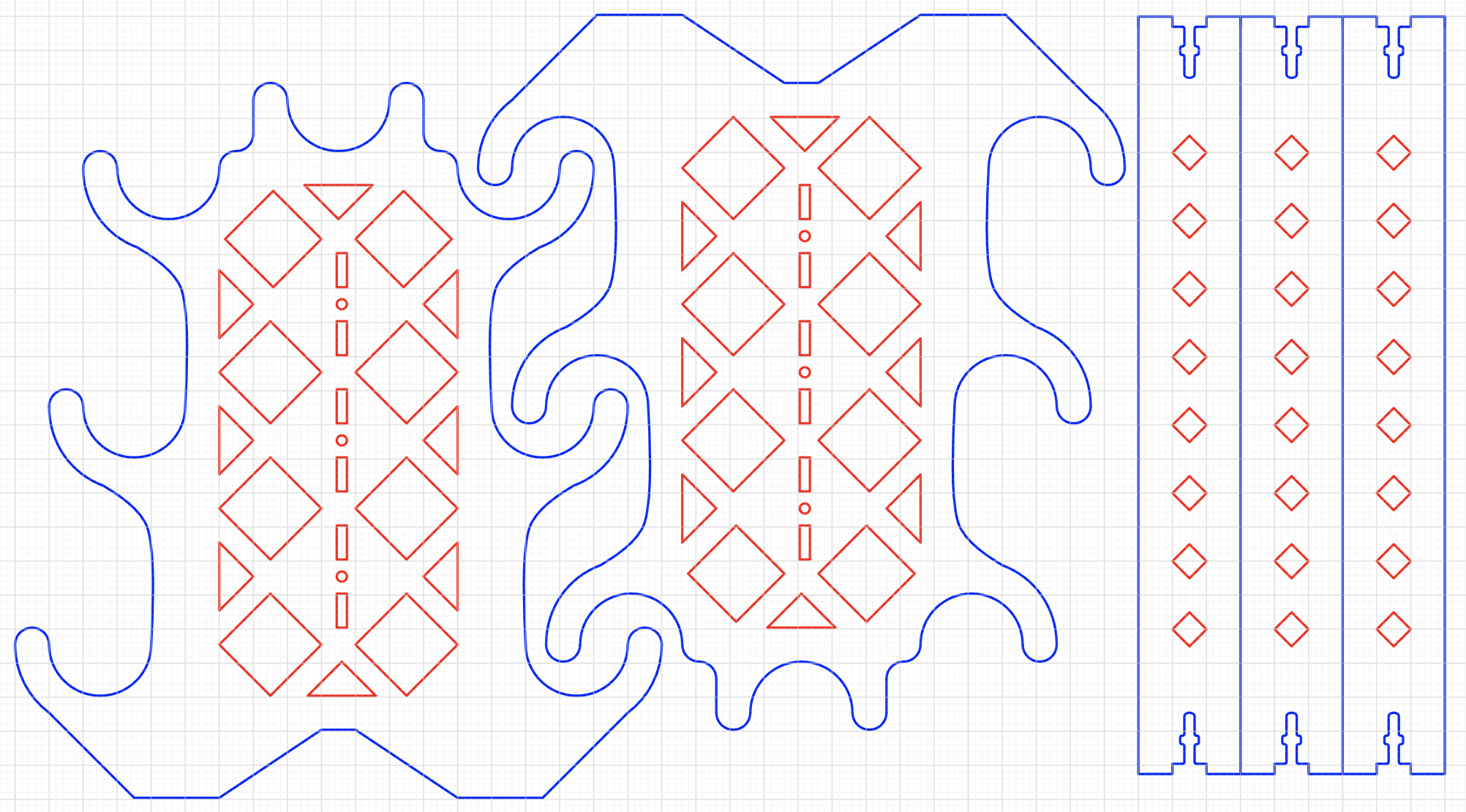 For day-to-day display after the potions party, I made a special rack for Christine and I. This one holds the custom wands that Micha designed for us, plus our two from the Wizarding World of Harry Potter in Hollywood.